Restore Coziness Quickly with Our Exceptional Furnace Repair in Simonton, Texas
You bought a home, not an igloo. Don't just tolerate a broken furnace on those frigid nights!
Fight back with the furnace veterans of E.B. Air. We strive to get your furnace going again, moving quickly to find and solve everything that's broken.
Our furnace repair technicians won't quit until the servicing is done right. If you're looking for quality HVAC service, and reliable, service calls for HVAC systems, you can stop looking.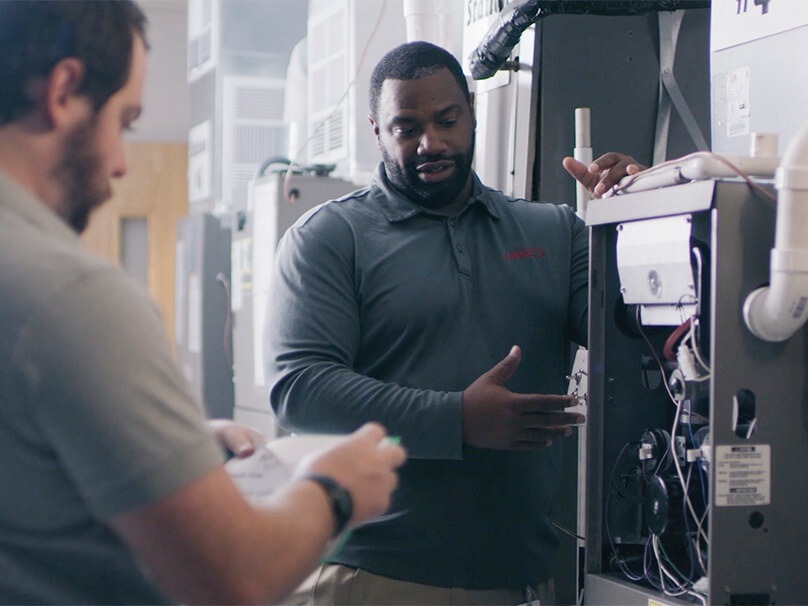 Furnace Service in Simonton, Texas and Surrounding Areas
E.B. Air has the number one furnace repair in Simonton, without a doubt.
Countless service calls don't have to happen. Routine furnace maintenance, provided by our annual maintenance plans, are fantastic for your furnace's overall shape and energy efficiency. Save time in the long run with regularly arranged repairs.
Or if you're considering a new system, let us tackle the furnace installation too. It's a good idea you make the right choice for you, so let's take a moment to talk about which furnace will work how you want. Picking out your replacement is better with the pros!
So stop shaking in the cold and get quality furnace service today. Get in touch with us at 979-335-4262 or contact us online.